Here we go! All the things I want to get done by the end of May. Because I've been hitting my reading and watching goals consistently, I'm actually upping those a bit to make them more of a challenge.
~ Read
Hood
by Stephen Lawhead
~ Read
Swallows and Amazons
by Arthur Ransome
~ Read 4 more books from my TBR shelves
~ Read 4 books from the library
~ Watch
The Great Gatsby
(2013)
~ Watch 4 more movies from my TBW shelves
~ Start blogging about how 2017 is the 500th anniversary of the start of the Protestant Reformation
~ Sew a skirt using a new pattern (I want to try
this one
) and the Jane Austen fabric I bought a while ago from Etsy shop
Cute Little Fabric Shop
: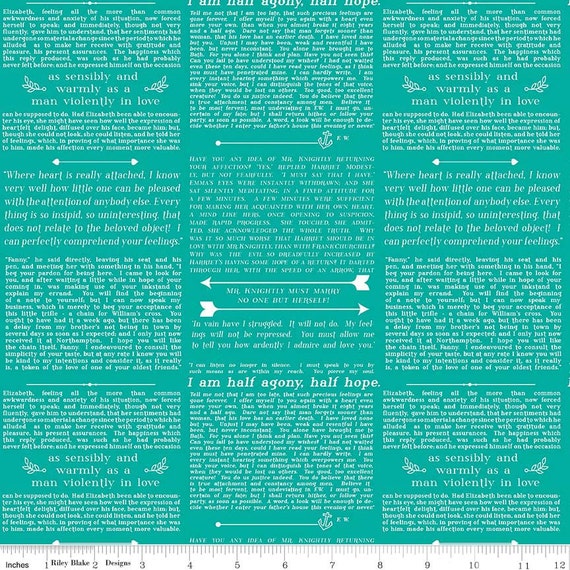 (Image copied from Cute Little Fabric Shop's listing)
~ Finish knitting my Newt Scamandar scarf
~ Finish the rewrites of "Cloaked" and be into the pesky line-editing stage.
~ Bake myself something ridiculously chocolatey for my birthday
~ Make a miniature Hobbit home in one of my flower containers out on my deck -- I've started a Pinterest board to hold lots if ideas for this.
~ Hold my annual group yard sale
As spring tends to be a really busy time for me, what with finishing up the school year and everything, I think that's enough for my to-do list this time.
Do you have anything you're planning to do or accomplish, or read or watch?